Buying a new home is an exciting adventure! Experience the thrill of searching for your dream house, and remember to consider the financial responsibilities of homeownership.
Generally speaking, most prospective homeowners can afford to mortgage a property that costs between 2 and 2.5 times their gross income. Under this formula, a person earning $100,000 per year can afford to mortgage between $200,000 and $250,000. But this calculation is only a general guideline.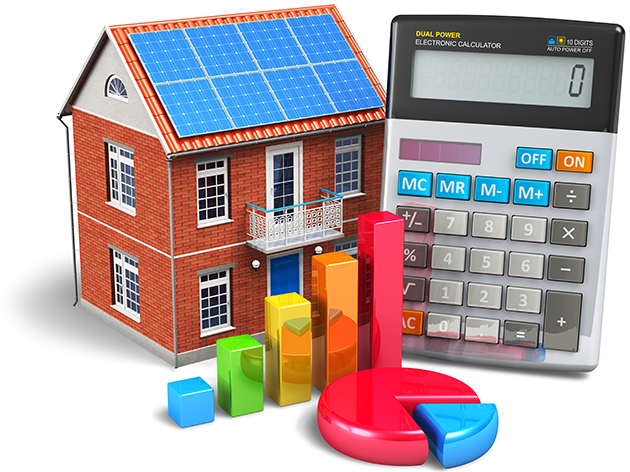 Ultimately, when deciding on a property, you need to consider a few more factors. First, it's a good idea to have an understanding of what your lender thinks you can afford – to gain a precise idea of what size of mortgage their clients can handle, lenders use formulas that are much more complex and thorough. Secondly, you need to determine some personal criteria by evaluating not only your finances but also your preferences.
Lender's Criteria: Debt-to-Income Ratios

From a lender's perspective, your ability to purchase a home depends largely on the following factors:
Front-End Ratio.
The front-end ratio is the percentage of your yearly gross income dedicated toward paying your mortgage each month. Your mortgage payment consists of four components: principal, interest, taxes and insurance (often collectively referred to as PITI). A good rule of thumb is that PITI should not exceed 28% of your gross income. However, many lenders let borrowers exceed 30%, and some even let borrowers exceed 40%.
Back-End Ratio.
The back-end ratio, also known as the debt-to-income ratio (DTI), calculates the percentage of your gross income required to cover your debts. Debts include your mortgage, credit card payments, child support and other loan payments. Most lenders recommend that your DTI does not exceed 36% of your gross income. To calculate your maximum monthly debt based on this ratio, multiply your gross income by 0.36 and divide by 12. For example, if you earn $100,000 per year, your maximum monthly debt expenses should not exceed $3,000.
Down Payment.
A down payment of at least 20% of the purchase price of the home minimizes insurance requirements, but many lenders let buyers purchase a home with significantly smaller down payments. The down payment has a direct impact on your mortgage payment, and, therefore, also on both the front-end and back-end ratios. Larger down payments enable buyers to purchase more expensive homes.
Think Before You Buy

The cost of a home is the single largest personal expense most people will ever face. Prior to taking on such an enormous debt, take the time to do the math. After you run the numbers, consider your personal situation, and think about your present and future lifestyle into the next three decades. Make an informed decision, and be sure to purchase a home that you can afford without compromising your future.
Information obtained from "Mortgages: How Much Can You Afford" http://www.investopedia.com/articles/pf/05/030905….